Parking Lot Cleaning Service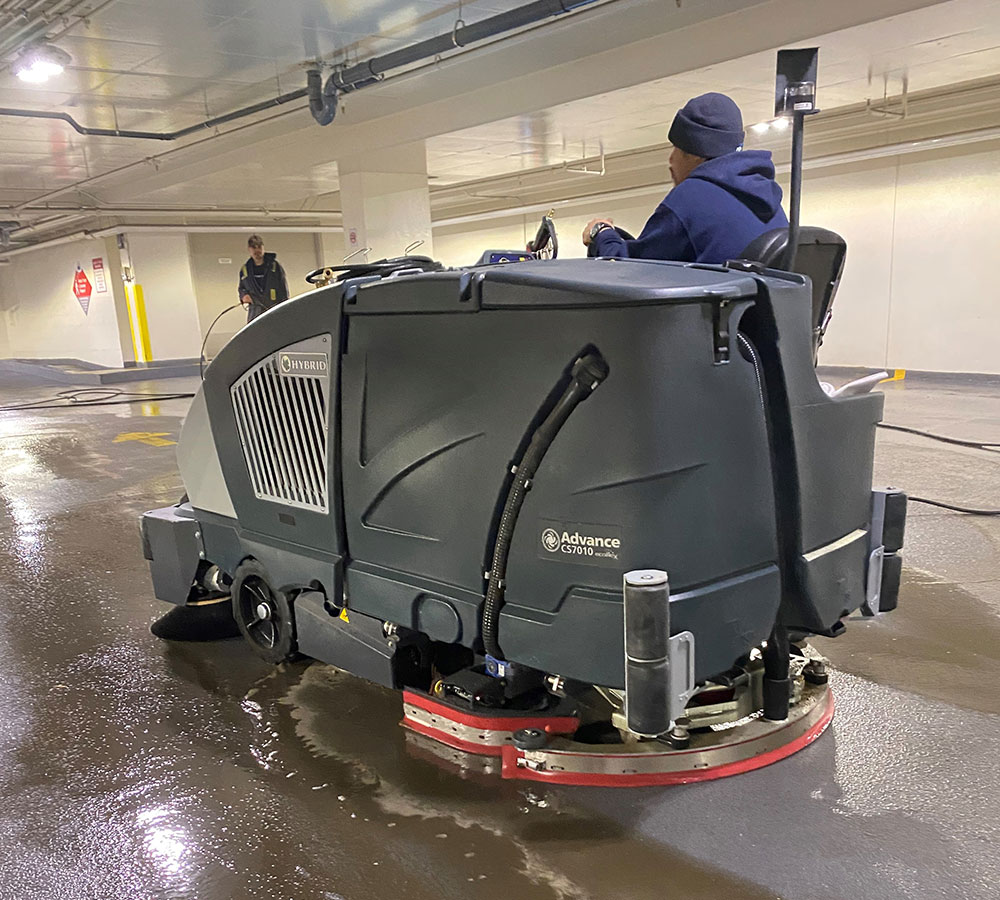 Parking Lot / Parkade Cleaning Services
Keep your commercial lot looking immaculate with our power sweeping service. We use the best tools and technology in this trade, so you can rest assured that we will be able to gather up all of those pesky trash items along side any debris from parking lots or other areas around buildings for a clean space ready when needed most! Our state-of-the-art equipment can offer both wet or dry sweeping options. Perfect for above ground lots but even better for underground parkade applications.
New Era Janitorial is here at just moments notice if something needs immediate attention but we also have regular scheduled options to keep busy lots clean. Weekly or monthly cleaning options are also available. Call us today for a free estimate.
Whether you require new lines or retraces – in your parking lots or parkades – we can do it. Our experience, application quality and product guarantees successful, professional results that the Ideal team proudly stands behind. We service all commercial and industrial businesses, large or small. Enhance your property today with a professional clean look and improved safe traffic flow for pedestrians and vehicles..